Aero Gloss is an aircraft exterior and marine surface cleaner. As a non-abrasive, non-wax dry wash product it is safe and effective for all painted and unpainted surfaces. Aero Gloss conforms to the SAE Aerospace Aircraft Chemicals and Materials Certifications including ASTM F-484-77, ASTM F-519 and 1650 A.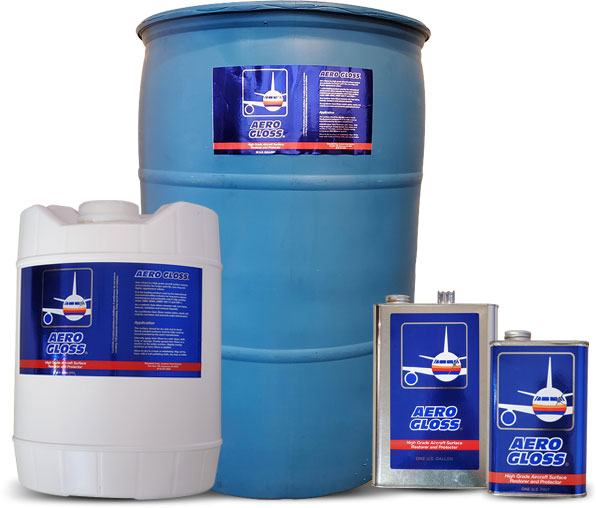 Aero Gloss is applied full strength to a dry and cool surface with a soft cloth or applicator within an ambient temperature range of 36° F to 90° F, a surface temperature range of 40° F to 98° F and a relative humidity range of 15% to 75%. Residues are then wiped off with a soft clean cloth or pad.
FINISH:
COLOR:
AVAILABLE SIZES:
STORAGE STABILITY:
Transparent
Transparent
55 Gallons, 5 Gallons, 1 Gallon, 1 Pint
-40° F to 150° F, -40° C to 66° C, 3 Years
Download Safety Data Sheets
Application
The surface should be dry and cool to touch. Newly painted surfaces must be fully cured as recommended by the paint manufacturer.
Liberally apply Aero Gloss to a soft, clean cloth, mop or sponge. Evenly spread Aero Gloss on a section or the entire surface. Slightly overlap sections as Aero Gloss is applied.
Allow to dry to a haze or indefinitely. Wipe off the haze with a soft polishing cloth, mop or buffer.